Citing an Essay Ensures Students Get Good Grades
Before submitting any college assignment, students must ensure that their papers are properly cited and not plagiarized. If an essay is not cited properly, students' grades are usually penalized and consequently cannot pass with an A+.
Hire an Online Writer to Cite a College Essay
Our essay writing service is aware that one of your main concerns is the originality of the essays that you order. As a result, we demand that each online essay writer creates papers from scratch and maintain a high level of originality in each completed request. In order to live up to your expectations, our Quality Assurance team checks each custom essay once it is completed for content, grammar, and citations.
In addition, we also provide an originality report together with your completed essay. You can request for such proof, which is free, to make sure that the written custom essays you get are 100% original.
Need an online, custom essay writer to prepare a non-plagiarized, properly cited assignment?
or

chat with an online essay writer on Whatsapp

 now:

Various Citation Styles for College Essays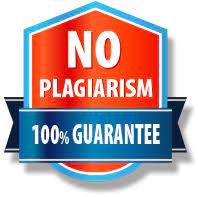 Our online essay writing service guides college students on how to cite papers using different referencing styles such as APA, MLA, HARVARD, CHICAGO/TURABIAN, and IEEE. If you are struggling to format and cite your essay, contact us via Whatsapp and our non-plagiarized essay writers will do it for you right away!
How to Cite Essays Using Different Referencing Styles
See tips below on how to format a college essay using any of these referencing guidelines:
Why should students always cite their essays?
Students must always cite material and evidence used in writing an essay so as to give due credit to authors whose works you have used to write your essay. Moreover, writing an essay without crediting sources used is considered as plagiarism and is the highest academic offence that a student can commit. Submitting a plagiarized paper is the easiest way to get kicked out of college!
How do you cite a source?
An in-text citation and a corresponding entry in the reference page is the most common way to cite a source used when writing your essay. Nonetheless, there are slight variations depending on the formatting guidelines required in different colleges.
I submitted my college essay without references. Will I pass?
No, a college essay without sources is an automatic fail. Your instructor will not give you an A+ or a good grade even if your submitted college essay is of the highest quality if sources used are not properly cited. Once students get to college or pursue any other higher level studies, they must learn to cite sources. Below are crucial reasons why sources must be cited. If you are in doubt, contact our plagiarism-free college essay writers to guide you on formatting and referencing.
Related Content