Why proofread and edit a college assignment?
First, once college students are done writing their papers,  they have to proofread the draft to ensure that it meets content requirements set as per the instructions, learning objectives, and rubric. Second, an assignment needs to be proofread in order to edit out grammatical and syntax errors. Third, after checking if an essay is plagiarized, college students have to proofread and edit out sections that are showing as plagiarized. 
Fourth, college students need to edit a paper in order to factor in feedback from their instructors. Often, some college assignments such as research papers, thesis papers, capstone papers, evidence-based papers, and term papers are done bit by bit. Each section is completed and sent to the instructor for review. The college professor then reverts back to the student with feedback on areas that need improvement. Revising and editing essays to include this feedback is mandatory is a student is to pass in that class.
Finally, proofreading and editing is of of paramount importance in order to ensure that academically acceptable sources have been used in referencing any evidence, facts, figures, data, or research obtained from other authors. Each in-text citation has to be matched to a corresponding entry in the references/works cited/bibliographies page.

Cheap Editing Service for your College Assignment
Do you need someone to edit and proofread your essay at a cheap price? Instant Grades provides a cheap solution by getting someone to edit your paper for as low as $6 per page. Our prices are the lowest among online college assignment editing services.
We are this cheap because we understand that college students have limited budget. We want to help you complete your assignment and pass in your coursework with an excellent grade -A+ or B minimum. However, this should only be done at a low price that will only take a small amount out of your student allowance.
Click on 'Order Now' to have an expert writer edit your essay for a cheap price as low as $6. Alternatively, contact us on Whatsapp to obtain a free quote for an essay you need edited. 

Check Starting Prices for Editing an Essay as per your Deadline
    College essays due in 30 days cost $6 per 275 words.

    College essays due in 20 days cost $7.50 per 275 words.

    College essays due in 10 days cost $8 per 275 words.

    College essays due in 7 days cost $9 per 275 words.

    College essays due in 3 days cost $10 per 275 words.

    Urgent college essays due in 24 hours start at $12 per 275 words.

    More urgent college essays due in 12 hours cost $14 per 275 words.

    Highly urgent college essays due in 8 hours cost $18 per 275 words.

    Extremely urgent college essays due in 3 hours cost $21 per 275 words.
Contact us on Whatsapp for Editing Services – A+- 

Which College Assignments Do Our Writers Edit?
Instant Grades edits all college assignments as well as any essay in your coursework. Examples of assignment subjects we edit are as follows:
    College Nursing Assignments

    College Statistics Assignments 

    College Biology Assignments

    College Chemistry Assignments
    Any coursework assignment in an online classes i.e Canvas, Blackboard, Webassign

    Any Finance Online Class Assignment

     Any English Online Class Assignment

     Any Accounting Online Class Assignment
     Any College Essay

     Any College Research Paper

    Any College Thesis Paper

    Any College Term Paper
200+ Highly-Qualified College Assignment Experts
Wondering who will edit your paper?
9.8/10 Student Rating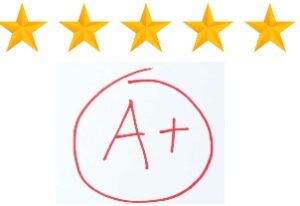 98% of students get As or Bs!
Experienced Essay Writing Experts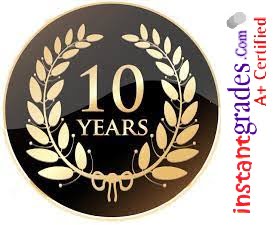 10+ years helping college students!
On-Time Delivery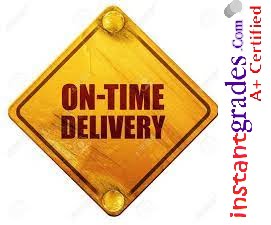 Never miss a deadline!
Our assignment help service is the best when it comes to editing essays . We have over 200+ editing experts who you can hire.  These writers are highly-qualified in various subjects and specialties and will do your assignment within your deadline and score an excellent grade. They hold Bachelors, Masters' or PhDs degrees in various specialties. Once you pay for an assignment to be edited, we will assign a writer to complete your request depending on his/her mastery on your topic and rating. 
Related Content