Wondering how your college essay should be formatted using Chicago or Turabian citation style? Some colleges specify that students must cite their essays using the Turabian style. While this citation format is less common, it offers a unique referencing guideline when citing other authors' material or published content.

College essays done using the Turabian/Chicago citation style are essays that require in-text citations that include an author, year of publication, and a page number i.e. (Walker 2022, 7-9) and  corresponding entry for this reference in a works cited page. In some instances, footnotes and endnotes are required when citing sources in the Chicago style. For recent updates to this referencing style, refer to the manual done by the Chicago Manual Guidelines.

In order to get excellent grades, college students must acquaint themselves with how essays should be written using the Chicago/Turabian referencing format. This guide will give you free tips on how to format your paper in Chicago/Turabian referencing style. If still in doubt, contact our Turabian style essay writing experts and we shall gladly help you out!
Tips on How to Format a Title Page in Turabian Citation Style
A title page written using the Turabian citation guidelines is a separate page that contains your details as well as the details for your online college class. This page is not graded but writing the details in the correct manner communicates a strong message that you intend to write a well-formatted college essay.
Below are tips on what to include in the title section in that order:
    Title of your paper

    Your name

    Course Code and Title

   

Date Due
Contact us for Help with College Essays in Turabian
This guide will give you free tips on how to format your paper in Harvard. If still in doubt, contact our Turabian style college essay writing experts and we shall gladly help you out!

The formatting instructions provided in this section provide general best practices for formatting your work in the Chicago/Turabian style. The instructions provide you with detailed advice on formatting your title page, using quotes and signal phrases, and establishing a bibliography. Learning how to properly format your research paper in Chicago/Turabian style can be intimidating, especially if you are unfamiliar with the style. Checking out an example of a properly formatted paper is one of the finest ways to help visualize what your paper should look like.
You should contact our plagiarism free assignment help service experts if you are experiencing any challenges formatting your paper in Chicago/Turabian style.
Tips on How to Format a College Essay in Turabian
The following are the best tips provided by our essay writing experts on how to format your college essay in Turabian:
One-inch margins on sides, top and bottom.

Use Times or Times New Roman 12 pt. font.

Double-space the text of the paper.

Use left-justified text, which will have a ragged right edge. Do not use fully (newspaper-style) justified text.

Use a 1/2″ indent for paragraph beginnings, block quotes and hanging (bibliography) indents.

Beginning with the first page of content, number the pages in the top right corner of the paper. It's also a good idea to provide your last name in case the pages become divided. Number from the first text page to the last bibliography page, but do not include any pages after the end of the text in your page count. (A five-page paper may additionally include a cover page, two pages of notes, and one page of bibliography, for a total of nine pages.)

Ask your teacher if printing on both sides is acceptable.

Unlike the other formatting styles, CHICAGO uses footnotes and endnotes and not in-text citations.

Include a bibliography section at the end of your paper.
The Best College Essay Writing Service
    Instant Grades is the best college essay writing service because our experts offer

plagiarism free assignment

help that is guaranteed to get you excellent grades –

A+ or B minimum

.
    In addition, we are the best college essay writing service because we always deliver high-quality, properly referenced assignments

within your deadline

.
    Finally, we are the best college paper writing service because we have over

200+ college essay writers

who are reliable, trustworthy, competent and have

over 10+ years of experience

helping students write their papers. Our writers are highly qualified and hold Bachelors, Master and PhDs in their respective specialties. They have gained experience first as students and then as respected academicians and professionals in nursing.   
9.8/10 Student Rating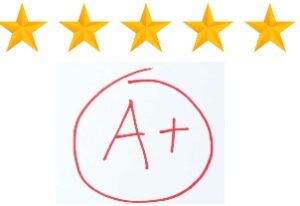 98% of students get As or Bs!
Experienced Nursing Essays Experts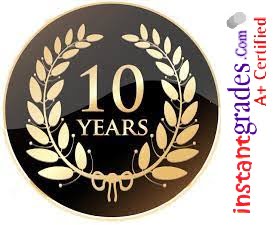 10+ years helping students!
On-Time Delivery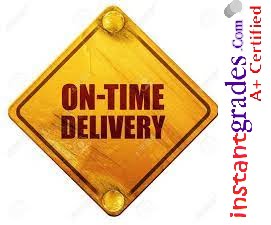 Never miss a deadline!
How much does a college essay cost? 
Instant Grades' college essay prices start at $12 for a deadline due in 30 days or more. Prices rise steadily as the time you need your college essay done by reduces.
    College essays due in 20 days cost $15 a page

    College essays due in 10 days cost $16 a page 

    College essays due in 7 days cost $18 a page 

    College essays due in 3 days cost $20 a page 

    College essays due in 24 hours start at $24 a page 

    College essays due in 12 hours cost $28 a page 

    College essays due in 8 hours cost $36 a page