Pay an Online Writer to Do Urgent College Essays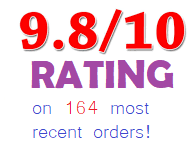 Are you a college student and your essay is due urgently? Instantgrades.com has the best online writers to do your urgent college essays and complete it within the remaining time! In order to pay an online writer to complete an essay for you, order via the link below.
or

chat with a fast writer online via Whatsapp

 now:

Tips on How to Write an Urgent College Essay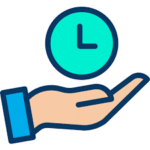 Need a fast essay due in 3 hours and you are really stressed out on how to write it in time? In this guide, we will offer 6 great tips on how to complete an urgent college essay (due in 3 hours or less) and pass with an excellent grade. Using these tips, you can write a 5 paragraph college paper really fast and still complete a high-quality paper. In case you want to pay someone to write your essay, our online essay writers are always ready to help you.
Below is our simplified guide on how to pass in any college essay despite being short of time:
Draft an Outline

Using Microsoft Word or a pen and a paper, draft a short outline on what you will include in the introduction, body, and conclusion sections. Your outline is very important as a good outline implies that you will spend less time writing a draft for your college essay. Drafting an outline should not take more than 15 minutes.

Tip 1a. In the introduction section, include an attention-grabber and a thesis statement or a statement informing the reader what your essay is all about.

Tip 1b. In the body section, list 3 main points that you will be discussing in your college paper. Then, list 2 supporting points and/or examples for each main point.

Tip 1c. In the conclusion, list the major points you will highlight or information you will summarize. In addition, provide a clincher or end with a question that acts as food for thought.

Tip 2: Start with the body section

Remember that your college essay is due in 3 hours or you could be doing it online in a timed, secure online testing environment. You need to proceed and write the body section as fast as possible. Writing your body section should not take you more than 1 hour and 45 minutes.
Using the outline in tip 1 above, quickly write at least 3 paragraphs in your body section. In each paragraph, start with the main point followed by a short explanation. Then, write down at least 2 sub-points each followed by an example, supporting information, or paraphrase a credible source. For information on how to find credible sources, refer to our guide here.

Tip 3: Write a One-Paragraph Introduction

After writing a body section, write down your introduction section. At this time, you are already well-versed with your content. This section should take you just 15 mins. Start with a clincher, followed by general or current information about your topic, then narrow down to more specific information. Finally, in your last statement, add a thesis statement on what your college paper is all about.

Tip 4: Write your conclusion

In 15 minutes, write down a conclusion. This is a summary or a highlight of your major points, and a restatement of your topic or thesis. Once done, finish writing your conclusion by writing down a clincher or a question that triggers the reader to seek more information (or create more interest in your topic).

Tip 5: Proofread and Edit

You now have 30 minutes left. You have written a draft for a college paper in 2 and a half hours. College students should then spend the next 15 – 30 minutes proofreading the paper, editing out grammatical errors, adding relevant content, and adding references using the required formatting guideline. For information on how to reference in APA or MLA, check out our guides.

Tip 6: Use a timer or clock

College students will need a clock or timer if they are to write a 5 paragraph essay in 3 hours. Always check how much time you use writing each section. Instant Grades' college essay writing experts recommend that you stick to our guidelines on time for each section as advised in previous tips. If you are writing your college paper online, there is usually a timer in the top section of your screen. Always check the time in order to have sufficient time to submit your paper as papers submitted late are usually not graded.
Related Content