How do I pass with high marks in an assignment for an online class?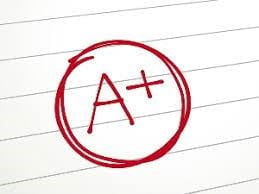 The best way for students to pass with high marks in an assignment for an online class is to first ensure that they read and comprehend all learning material required for that class. Second, they should read and understand the instructions provided for an assignment before attempting to do it. Third, they should write an outline for the assignment entailing major arguments as well as supporting evidence. Students should review the points written in the outline to ensure that they answer instructions fully. Finally, they can embark on writing an A+ assignment based on the outline.
Hire a Writer to Boost Your College GPA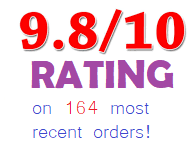 Passing with a high mark in an assignment translates to a high score in the overall grade for an online class. This, in turn, boosts a student's college GPA. If you are a college student struggling to pass in an assignment with a high mark, pay our online writers to do it for you!
or

chat with an online writer on Whatsapp

now:

How to Pass with an A+ in an Assignment to Boost a College GPA
Below are 6 brilliant tips on how to pass with an A+ in an assignment for an online class. They have been compiled by our expert online writers in order to help students who find assignments in online classes difficult and have a 3.0 GPA or lower. If you follow them to the letter, you will improve your GPA to 3.5 or higher!
Review the Instructions, Learning Objectives, and Rubric

Do you have the confidence to write an A+ assignment that will amaze your tutors? The trick in writing an assignment that will pass with an A+ is to stay relevant to your topic from the start (introduction) to the end (conclusion). In order to stay relevant when writing any paragraph be it in the introduction, body, or conclusion, always keep in mind 2 important questions:

How does this content meet the grading criteria?

Should I place more emphasis here in order to score all points allocated to this section?

How, then, do students write an assignment that is relevant to the topic and instructions?

The easiest way to remain relevant when writing your assignment is to stick to the instructions. These instructions are usually under the week's online class module containing the readings and examinable points. Moreover, further details are accessible in the learning objectives section under the course syllabus. Finally, gradable sections and corresponding weight in points and percentage are in the rubric for each assignment. If students are to pass with an A+, they must place greater emphasis when writing assignment sections carrying high points.

First Write an Outline and then a Draft

Some college students are excellent at producing ideas, but bringing them together by condensing them into a superb, free-flowing, and properly-transiting assignment is a problem. This problem is most effectively solved by first writing an outline.

How then does a student write an outline?

First, scribble down main points and their respective supporting ideas on a notebook. Second, write a draft based on your outline. Third, add transitory sentences that connect ideas between paragraphs and headings. Finally, proofread and edit your essay.
Writing well is an aesthetic ability and one that many college students may not have mastered yet. It needs years of experience, which is something that our assignment writers possess in abundance. With our assignment help service, you will learn how to transform your thoughts into a compelling essay and meet the highest standards set by your tutors.

Start Writing the Assignment Early!

Meeting deadlines can be difficult, especially when you're balancing between your academics and your responsibilities. You will need to come up with a studying schedule that allocates time to read coursework material and write your assignments. The most effective way of submitting an assignment in time is to start writing a draft early. For instance, if a week-on-week assignment is due on Saturday, start reading coursework chapters on Monday and writing a draft on Wednesday. That way, you will have ample time to review your class notes and edit/proofread it before submitting it.

Submit your assignment a day early!

It goes without saying that assignments submitted late are penalized or receive a grade of zero altogether! Students should submit their assignments at least a day early to ensure that they do not face last minute challenges such as poor internet connectivity, downtime in an online class portal, or getting held up in other duties.

Get help with difficult topics from classmates and professor

Some assignments are difficult to complete, while others are excessively demanding. If you are having difficulties understanding a topic, first ask your fellow students to help you. Second, contact your online class tutor for clarification or explanation. 
The fact that you are struggling to complete assignments might have an impact on your study schedule because it requires more time and resources; as well as the fact that your writing skills may not be up to the standards set by your professor.

Hire an online writer to help write assignments

Students can hire our expert tutors to coach them on hard topics. With professional assistance, students can confidently submit assignments that have been thoroughly researched, referenced, and formatted. Apart from the opportunity to earn high scores, you will also have the opportunity to enhance your essay writing skills by taking advantage of excellent materials provided by expert assignment writers.
Related Content