Do you need help with your Holistic Nursing Papers?
The American Holistic Nurses Association defines holistic nursing as "any nursing practice that has as its purpose the healing of the complete person." This suggests that nurses must consider all facets of a patient's well-being in order to provide holistic care. Nurses employ holistic nursing to enrich patients' lives and guarantee that they have the quality of life they deserve. Nursing is a difficult profession, and it is vital for nursing students to learn critical area ideas such as holistic nursing in order to reach desired career goals. As a result, it is a frequently tested area for nursing students with the goal of honing their knowledge and expertise in care delivery.

Why are the best nursing essay writing service?
Nursing assignments are considered difficult to pass because college students must learn and internalize theoretical concepts and demonstrate an expertise in practical skills. If you are struggling in your online class, our assignment help service is the solution for you.
Instant Grades is the best nursing essay writing service because we write plagiarism free assignments that are guaranteed to score excellent grades – A+ or B minimum (or money back!) and are delivered within your deadline. Moreover, you can get an essay done in as little as 3 hrs!
9.8/10 Student Rating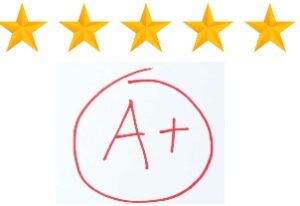 98% of students get As or Bs!
Experienced Nursing Essays Experts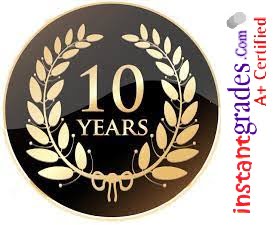 10+ years helping students!
On-Time Delivery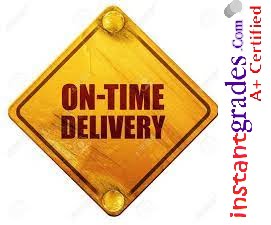 Never miss a deadline!
How is Holistic Nursing Defined?
Holistic nursing care is a concept that factors in the emotional and psychological well-being of patients, as well as the disease-causing aspect or clinical symptoms in order to diagnose, treat, and implement a care management plan. This is necessary for a nurse to promote wholesome care. This field is quickly gaining traction and advancements are expected to be implemented in 2023 and beyond.
In traditional treatment plans, a client may be physically cured but still have underlying psycho-social issues, indicating that the set objectives for seeking healthcare services has not been met. Holistic care is achieved when the relationship between the patient and the nurse advances and matures into an inter-personal one, allowing the patient to feel comfortable sharing all of their concerns in order for the appropriate intervention strategy to be implemented.
What Is the Importance of Holistic Nursing Care?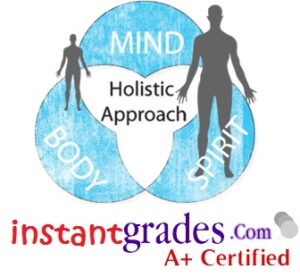 Holistic nursing was recognized as a specialty by the American Nurses Association (ANA) in 2007. Holistic nursing is a strategy for patient care that is complete. Holistic nursing, as defined by the American Holistic Nurses Association (AHNA), is the act of "healing the whole person." This requires nurses to take into account the patient's health, mind, soul, culture, socioeconomic status, and the environment when providing treatment. The AHNA supports a holistic approach to nursing practice in all settings.
Nurses who practice holistic nursing develop a rapport with clients in order to promote recovery and wellness. The multimodal approach is predicated on the premise that the physiological, social, mental, and spiritual components of a patient are inextricably linked. These facets combine to create an individual. Therefore, holistic nursing emphasizes personalized treatment by recognizing the unique needs of each patient.
What are a Holistic Nurse's Responsibilities?
Holistic care is a rapidly growing specialty and more career options and job opportunities are expected to be available in the near future. Holistic nurses do most of the basic duties of regular nurses, with the added emphasis on developing an inter-personal relationship that assists patients in feeling calm, comfortable, and involved in the healing process.
Wherever possible, nurses should learn a patient's name, keep eye contact, demonstrate sympathy, and employ imagery and relaxation strategies to manage pain rather than delivering medicine. The holistic nurse's responsibility is to perform the following:
    Individualize each patient

    Recognize the patient as a whole

    Interact attentively and politely with all patients and coworkers

    Through open conversation, assess patients holistically

    Identify potential stressors that may have an effect on a patient's health
What Types of Patients Does a Holistic Nurse Treat?
A holistic nurse is usually referred to as a complementary health practitioner. Holistic nurses serve patients using alternative therapies. They occasionally blend their holistic treatment methods with conventional medicine. This kind of therapy may take the following forms: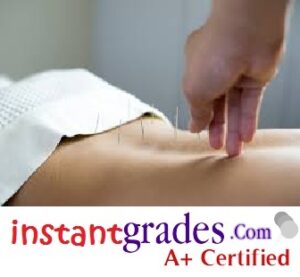 Acupuncture

    Aromatherapy

    Oriental medicine

    Hydrotherapeutic and balneotherapeutic treatments

    Hypnosis

    Massage

    Health and wellness coaching
Holistic Care vs. Conventional Medicine
On one hand, holistic care and conventional western medicine follow distinct philosophies, diagnostic techniques, and treatment modalities. On the other hand, while holistic nursing views illness or injury as a result of a patient's experiences and environment, conventional medicine places a premium on genetics, bacteria, and viruses. Below is a more detailed explanation of the distinctive features of each.
Nursing on a Holistic Level
Holistic nurses are receptive to patient values and comments regarding treatment alternatives. When a client is hospitalized with a specific ailment, nurses may opt to concentrate on the patient's rehabilitation rather than on the sickness itself. Recommendations for treatment may include the following:
    Biofeedback

    Nutritional modifications

    Exercise

    Directed imagery

    Herbs

    Homeopathy

    Meditation

    Reflexology
Western Traditional Medicine
Western medicine makes a diagnosis by comparing symptoms to a pre-established model of diseases and health problems. Diagnostic tools are used by providers to ascertain the etiology of the ailment and to establish a prognosis. These disorders and diseases are frequently treated through the use of medical technology and pharmaceutical therapy.
How Does Holistic Nursing Care Contribute to Patient Care Improvements?
Holistic nursing care can enhance patient care by delving into how a patient might minimize their risk of contracting a disease or injury and so raise the likelihood of a favorable result. Individualized care enables the patient to heal through lifestyle changes and the application of their religious beliefs to their therapy. Nurses are acutely aware of their patients' difficulties and abilities, which can be leveraged to assist them in coping, adapting, and recovering.
When holistic nursing care and modern healthcare are combined, a nurse's capacity to provide the best alternative treatments for each patient increases significantly. Nurses must be knowledgeable about diseases and have a grasp of the physical and mental effects that sickness can have on an individual in order to treat them successfully. Holistic nursing care eschews the detached protocol of medicine in favor of personalized care. As holistic nursing care becomes increasingly prevalent in healthcare institutions, nurses have the potential to supplement traditional techniques with alternative strategies to improve patient care.
Writing Tips for a Holistic Care Essay
In order to develop an excellent holistic nursing care for an online class, college students are encouraged to follow the tips below. These 5 tips have been provided by our holistic nursing care essay writing experts. If you follow these superb tips to the letter, we assure you that you will pass with an excellent grade in this class. If you need help writing a plagiarism-free essay for this class that will guarantee that you pass with an excellent grade –  A+ or B minimum; or money-back! -, contact our experts on Whatsapp. 
Tip 1: Select a topic you are good at!

Always write about a topic that you find interesting, or are highly knowledgeable on. This ensures that you actually enjoy writing your essay, spend less time writing it, and broadens/deepens your knowledge on that topic.

Tip 2: Use Credible Sources.

For most nursing students, the process of locating significant and the best available clinical evidence can be overwhelming. Ensure that you use credible sources such as peer-reviewed journals and other scholarly academic material in formulating major materials, providing supporting evidence or data, and reference any section of your paper. You will need to add an in-text citation for each source used. Ensure that there is a corresponding entry in your bibliography/reference page.

Tip 3: Consider your requirements.

Consider what kind of writing format best meets your assignment's instructions and rubric. Is this a short essay typically less than 1,000 words long? Or is this a research paper? Or is your holistic care assignment a capstone paper? Or is it a holistic care PICOT paper? Does the assignment need theory-based practice or does it require evidence-based practice? Define the goals for writing your paper and apply an appropriate writing technique.

Tip 4: Write your Paper Section-by-Section.

Writing a nursing college paper section-by-section has been explained under another article here. This is very important as it allows you to flow systematically from one section to another. In addition, it enables a student to allocate sufficient time for each section and meet the deadline for submission.
Moreover, writing a college paper section-by-section enables a student to place greater emphasis on sections that have more weight and carry more points as stipulated in your grading criteria in the rubric. By scoring maximum points in these sections, students are a step closer towards getting an excellent grade in their college paper.

Tip 5: Proofread and Edit your Draft Severally

Once you finish writing a draft, proofread your paper in order to edit out grammatical and syntax errors. Moreover, ensure that the content is at par with your course outcomes or learning objectives and meets advanced nursing practice guidelines.
Once done with editing out these errors, run your paper through a plagiarism checker before submitting it in order to ensure that it is plagiarism-free.
How much does it cost to write your nursing essay?
Instant Grades' nursing essay help service prices start at $12 for a deadline due in 30 days or more. Prices rise steadily as the time you need your thesis done by reduces.
    Nursing papers due in 20 days cost $15 a page

    Nursing papers due in 10 days cost $16 a page 

    Nursing papers due in 7 days cost $18 a page 

    Nursing papers due in 3 days cost $20 a page 

    Nursing papers due in 24 hours start at $24 a page 

    Nursing papers due in 12 hours cost $28 a page 

    Nursing papers due in 8 hours cost $36 a page 
Contact us on Whatsapp for Excellent Grades – A+- 

The Best Nursing Essay Writing Service
    Instant Grades is the best nursing essay writing service because our experts offer

plagiarism free assignment

help that is guaranteed to get you excellent grades –

A+ or B minimum

.
    In addition, we are the best essay writing service because we always deliver high-quality, properly referenced assignments

within your deadline

.
    Finally, we are the best essay writing service because we have over

200+ essay writers

who are reliable, trustworthy, competent and have

over 10+ years of experience

helping students write their papers. Our writers are highly qualified and hold BSN, MSN, and PhDs in their respective specialties. They have gained experience first as students and then as respected academicians and professionals in nursing.   
Related Content