Do you need help with your capstone nursing paper?
Are you spending an inordinate amount of time in the library completing your nursing capstone paper and attempting to meet the high standards set by your university and instructor?
You can pay our capstone projects experts to write your paper! Contact us on Whatsapp to get help with your assignment in as little as 12 hours! 

What is a Nursing Capstone Project?
Nursing capstone projects are academic papers that incorporate practical work, experimental studies, and facts in order to help student nurses develop their professional skills. These type of assignments requires students to demonstrate their theoretical competence. They are frequently used by a majority of nursing learning institutions to assess students' knowledge and acquired skills
Byrne & Yeboah (2018, p.4) have written a comprehensive handbook for graduate students who desire to write a capstone project for a nursing class. They emphasize that nursing capstone projects entail writing papers in which students are required to examine current problems in real-world healthcare settings. They are therefore expected to apply newly acquired skills to write excellent capstone papers that will meet all the criteria defined under the course syllabus, learning outcomes (LOs), and the rubric.
Steps in Doing a Capstone Project
Completing a capstone project involves 3 crucial steps: preparation, actual writing, and presentation. Below is a guideline on what each of these steps involves.
Step 1: Preparing to Write a Capstone Project
This involves:
Selecting a topic

Getting a capstone project topic approved by your instructor/institution

Writing a capstone project proposal

Selecting an Evidence-Based Model
Step 2: Writing the Actual Capstone Project
This involves:
Writing down an outline for personal use.

Writing a draft section by section (we will guide you on how below).

Proofreading and editing your draft

Checking for plagiarism

Final Document
Step 3: Presenting your Capstone Project
Once you submit your final written capstone project document, your institution will set a date when you will present your project to a committee. This step involves:
Doing a poster for presentation

Actual presentation to a committee or faculty members
Which Nursing Students Do Capstone Projects and When?
A capstone project is a requirement for students pursuing Bachelor of Science in Nursing (BSN) or Master of Science in Nursing (MSN) degree. This type of project should have an engaging and persuasive argument. Given that this task is typically completed at the conclusion of a nursing student's education, it is critical to select a topic that will amaze your assessor and earn you an excellent grade that will boost your overall GPA. 
Why are Capstone Papers Written?
Capstone projects serve as a bridge between graduation and the start of a professional life, enabling nursing students to apply what they've learned. As the name implies, capstone projects are completed near the conclusion of a student's nursing education. While not all nursing programs require a capstone project to be completed, those who do typically culminate in the award of a Bachelor of Science in Nursing (BSN) or a Doctor of Nursing Practice (DNP) degree.
Evidence-Based Practice in Capstone Papers
Every nursing program establishes its own admissions standards. While capstone project requirements vary by program, they generally comprise of a formal document or presentation premised on evidence-based practice.  Evidence-based practice (EBP) incorporates 3 crucial aspects. These are conducting the best research backed by evidence, clinical expertise, and incorporating patients values and preferences.
Students may work in teams to complete capstone projects, and BSN hopefuls may share their publications to a faculty board. capstone papers, program reviews, and policy analyses are all possible types of projects.
Students can apply research and interpersonal evidence to solve a healthcare problem through the emphasis on evidence-based approaches. Candidates could, for instance, establish treatment programs that encourage health, facilitate better outcomes, promote healthy lifestyles, and promote patient safety.
A capstone project's objectives emphasize the implementation of acquired knowledge during nursing training courses; including topics such as governance, strategic planning, research, philosophies, and evidence-based practice; as well as the methodologies necessary for students to transition to post graduate nursing programs.
Capstone Project Writing – The Process 
In order to get the best grades, nursing students must adhere to a rigorous process when preparing, writing, and presenting a capstone project. This process includes the following steps: 
Step 1: Topic Selection

Nursing students must select a topic for their capstone project in consultation with their relevant faculty. Once a topic is selected, students then submit it to their instructor for approval. Topics must be approved before students can proceed to write the project.

Tips to Consider When Selecting a Topic:

How relevant is the topic to your nursing specialty?

Is the project topic congruent to your specialty or set learning objectives?

What is the scope of the project? Can it be completed within the set time frame?

Step 2: Writing a Capstone Project Proposal

After a topic is approved, students should then embark on writing a nursing capstone project proposal. The proposal entails vital aspects of the final project. These aspects must be approved by your instructor as they define the content, direction that the final capstone project will take, evaluation criteria, and the scope of the project.

Tips to Consider When Writing a Proposal:

Start by stating the title/topic of the project.

State the PICO question that will guide your literature review.

What are the objectives of the project? What will be the evaluation criteria -stakeholders and context?

Which evidence-based practice (EBP) model will you use? 

What is the timeline for deliverables/ completing the capstone project?

Step 3: Writing a Project Draft

A draft for a capstone project is best written section by section. Ensure that you allocate sufficient time for each section and its deliverables. The final draft will have the following sections:

Title Page

Table of Contents

Abstract

Background of the Project

Literature Review

Project Description: – Choose an Evidence-Based Model; Outcomes and Evaluation

Project Summary and Conclusions

Recommendations

Reference List

Appendix

Tips to Consider When Writing a Draft:

Which sections carry the most points? First, check the learning objectives (LOs) set in your online class or course syllabus. Second, read the rubric to have an excellent understanding of the grading criteria. Place greater emphasis on these sections and spend more time doing research and writing these sections.

Which sources are acceptable and where do your find peer-reviewed sources for your literature review?

How do you base the capstone paper on the selected evidence-practice model?

Step 4: Submitting the Final Capstone Project

Once you finish writing a draft, you will proofread your paper to ensure that it meets all set criteria before submitting it. This is a very crucial step as it determines whether the capstone project submitted will get an excellent grade – A or B minimum. Capstone papers are usually submitted to your online class in Canvas or any other learning platform within the set deadline. If not submitted in time, students risk losing valuable points that would otherwise guarantee them an excellent grade.

Tips to Consider before Submitting your Paper:

Does the content of your paper meet all set requirements including those in the rubric and course syllabus ?

Is the project paper free of grammatical and syntax errors?

Is the capstone project paper plagiarism-free?

Is the paper properly referenced as per the set formatting guideline such as APA, MLA, Harvard, Chicago, IEEE, Turabian etc.?

Step 5: Poster Presentation

A nursing capstone poster is a highly visual infographic that includes both text and images about your capstone project. It is submitted to your instructor together with the final paper. It aids the student in making a presentation that is used when defending the capstone project in front of a committee or faculty. Instant Grades will expound more on how to do a poster for your capstone in a section in this article further below.
How to Write a Nursing Capstone Project Section-by-Section
There are several sections of a capstone project for a nursing class that must be included in order to score an excellent grade and meet the grading criteria. Below is a guide on how to write capstone papers section by section.
Section 1: Title Page
As the name suggests, this is the first page of your capstone project. It includes details such as:
Title of the Project

Your Name

Degree you are Pursuing

Your Institution

Your School/Faculty

Date Submitted

Any other requirements set under your nursing class syllabus 
Quick Note: Leave a blank page then on a new page, do a table of contents.
Section 2: Table of Contents
Your table of contents should list all other sections in the capstone paper in numeric order. These sections are:
Abstract

Background of the Project

Literature Review

Project Description: – Choose an Evidence-Based Model; Outcomes and Evaluation

Project Summary and Conclusions

Recommendations

Reference List

Appendix
Quick Note: Leave a blank page then on a new page, write an abstract.
Section 3: Abstract
An abstract in a nursing capstone paper is a summary of contents covered in the project. Typically, an abstract is approximately 150 words long. It is usually the last section to be written after preparing all other sections in a capstone paper.
Section 4: Background of the Paper
In this section, nursing students who aspire to complete their projects successfully must provide a detailed context of what the capstone paper will cover. A background section should be about 5 pages long. Below are tips on what to include in the background section:
Project topic and research question.

Scope of the project- include what the project will cover.

Aims of the project.

Problem Statement. 

Limitations of the capstone project.
Section 5: Literature Review
In this section, nursing students must explore relevant, peer-reviewed sources that are related to their project. This section is typically 10 pages long. Sources used should be current (less than 5 years old) unless older sources are required. Below are tips on how to write a literature review:
Start by introducing the aim of the capstone project in a sentence or two.

In the next few sentences, describe the process you used to find relevant literature and how you selected these sources.

In the bulk of the literature review section, review each source stating its findings and their relevance to your topic. Use sources that support as well as negate your topic.

When concluding, write about the strengths and limitations of literature analyzed in regard to your topic.
Section 6: Project Description
This section defines the evidence-based practice model that your analysis in the capstone paper is based on. It is one of the most important sections. Typically, the project description section is at least 20 pages long. It can be written before the literature review or below. This section typically involves 2 smaller sections:
Evidence-based Model – State and describe; usually at least 15 pages long.

An Evaluation of Outcomes – Usually at least 5 pages long.
Tip: Use any number of sub-headings for this section in order to meet the set objectives and grading criteria.
Section 7: Project Summary and Conclusions
This section is a brief section usually about 3 pages long. Start by summarizing the project's major points of analysis and the outcomes. This should be done in 2 paragraphs at most. Then, discuss how the project relates to the evidence-based model which you selected as the analysis criteria.
Section 8: Recommendations
As the name suggests, a nursing student aspiring to complete a capstone project must make recommendations for future research/analysis, or change in practice. This section should be half a page to a page in length. Students can use an itemized list with brief descriptions.
Section 9: References
It goes without saying that all academic papers must be properly referenced. This ensures that students turn in a plagiarism-free assignment and pays homage to authors whose works you have referred to or used when preparing the case study essay. List at least 30 references in the bibliography section for your capstone paper.
Tips on how to write a references section for a capstone paper:
Refer to the formatting guidelines stipulated in your course syllabus or rubric for this nursing class and find out if the essay should be in APA, MLA, Harvard, Chicago, IEEE, or other format.

Sources cited should be listed in alphabetical order. Refer to our guides on referencing in any citation style if you need help or clarification.
Section 10: Appendices
On a new page under the references section, include an appendix. This section entails all images, figures, tables, or photographs referred to when writing the case study.
Tips on how to write an appendix section:
Label each image, table, photo, or figure appropriately i.e. Table 1.1 and include a title i.e. Table 1.1: Lateral Chest X-Ray.

Provide a short description for each item in (1) above.
Tips Before You Start Writing a Nursing Capstone Project 
Students should consider their preferences, abilities, and flaws, as well as their selected nursing specialty area, when choosing a capstone topic. Those with lower GPAs and less developed nursing skills should consider a fundamental medical-surgical subject. Students with greater clinical abilities and high GPAs may choose emergency or intensive care medicine. However, some may favor outpatient content areas such as clinical services, long-term care, or environmental health. Nonetheless, students should remember that each school establishes its own practices and guidelines.
Consult assistant professors, instructors, faculty, and classmates for assistance in narrowing capstone topics. Additionally, advisors can assist in selecting a suitable capstone site, addressing concerns about geographical area, size of the facility, number of patients, and the most appropriate care delivery framework.
All through their training, student nurses develop and acquire the skills necessary to accomplish their capstones. These encompass time management and control, awareness of evidence-based approaches, writing, and rational reasoning. Additionally, they develop skills in conducting literature searches, identifying research designs, and evaluating evidence.
PICO Format and Time Frames for Capstone Projects
The format and duration of the capstone project vary significantly between programs. Capstones are typically completed in a month, with a particular timeline of 30 hours of virtual classes and 72 hours of practical project work. However, for advanced nursing courses, capstone projects are done over the course of 3 semesters.
Irrespective of the program, the majority of students use a PICO format to structure their project proposal queries of investigation. PICO stands for: Population (P), Intervention (T), Comparison (C), and Outcome (O).
Certain universities permit students to work in teams to devise and execute capstone projects. Capstone elements often include describing the project and the role of the team leader, assembling the team, and developing the project plan.
Which Skills are Acquired through Capstone Papers?
Along with the previously mentioned skills, such as evidence-based care knowledge, critical reasoning, and professional writing, capstone classes hone students' leadership and management abilities. These include establishing therapeutic communication skills, implementing leadership and management principles, establishing collaborative relationships, and working in interdisciplinary groups.
Poster Presentation: Nursing Capstone Presentation
The capstone assignment results in a document or demonstration that assesses students' ability to communicate, disseminate information, and apply evidence-based practices. The public is welcome to attend.
After completing your capstone project for a nursing class, students are required to design a professional poster which they will use when defending their project in front of faculty members or a committee.  Posters convey the most vital information and should be highly visual. 
How to Do a Nursing Capstone Poster  for Final Presentation
A poster presentation for a capstone project involves 4 steps: designing, submitting it together with the final capstone paper/document, printing, and actual presentation.
Step 1: Designing a Poster
Designs for a poster should meet the following criteria:
    Using Powerpoint, design a 3*5 ft. poster in landscape format.

    Use a font and images that can be read at least 6 ft. away.

    List only major points and supporting evidence points in each slide – Do not copy and paste paragraphs from your capstone paper.

    Include infographics and visuals such as graphs, tables, and relevant images.

    Include vital sub-headings such as the background of the paper, literature review, EBP model used, outcomes, and recommendations.
Step 2: Submit the Poster
Submit your poster/slides together with the final capstone paper in order to meet the requirements for award of the degree you are pursuing.
Step 3: Print the Poster
Before your final presentation, you will need to print your poster in color. Ensure that you laminate it to avoid mishaps that may cause wear and tear to your poster on the material day of the presentation.
Step 4: Actual Presentation to a Committee
You have come a long way! This is the final hurdle before you are certified as having met the requirements for award of a BSN or MSN. Ensure that you are all set for the presentation; with all points in regard to your nursing capstone project at your fingertips. 
Tips for nursing capstone presentation
    Tip 1: Students frequently use three panels on their posters to illustrate. First is the context, problem, and purpose, followed by the methodology, and finally key findings and effects.

    Tip 2: Students presenting via PowerPoint on a computer or other devices should be mindful of time constraints, planning to present one slide per minute, and ensuring that necessary devices and internet connectivity are accessible.

    Tip 3: Visual aids such as charts, graphs, and diagrams are more impactful than lengthy paragraphs of text.

    Tip 4: Students need to practice presenting before their colleagues to help them understand their capstone projects completely and that they are able to respond to related questions.

    Tip 5: Backing up a PowerPoint presentation and printing copies or transparencies protects against last-minute technical difficulties.
200+ Experts to do Your Nursing Capstone Project!
If you are pressed for time to finish your nursing capstone tasks or believe that you lack the necessary skills, we are here to assist you. If you are frustrated by your capstone project, it is always prudent to seek online project assistance rather than risk being late or having a paper fail.
We have over 200+ nursing assignment help experts who will do a plagiarism-free paper for you and deliver it to you on time. In addition, our capstone papers are guaranteed to get you an excellent grade – A or B minimum – or we will refund all fees charged. Order a paper from Instant Grades today to receive the best nursing capstone project assistance online.
How much does a nursing capstone paper cost? 
Instant Grades nursing capstone papers prices start at $12 for a deadline due in 30 days or more. Prices rise steadily as the time you need your capstone paper done by reduces.
Nursing capstone papers due in 20 days cost $15 a page

Nursing capstone papers due in 10 days cost $16 a page 

Nursing capstone papers due in 7 days cost $18 a page 

Nursing capstone papers due in 3 days cost $20 a page 

Nursing capstone papers due in 24 hours start at $24 a page 

Nursing capstone papers due in 12 hours cost $28 a page 

Nursing capstone papers due in 8 hours cost $36 a page 

How do I Pay Someone To Write my Nursing Capstone Paper?
Placing a request for help with a nursing capstone paper takes less than 3 minutes. Below are the 3 simple steps on how to request for a capstone paper:
Place Your Nursing Capstone Paper Request in under 3 mins

To access our online order form, click the "Order Now" button below. Submit your nursing assignment's details as accurately as possible. Further, enter additional specifications (word count, deadline, topic, referencing style, etc.) and upload file(s) such as the rubric that guide our essay writing experts towards writing the best assignment. This will take you about 3 mins.

Complete the Payment

Click on checkout link at the bottom of the order page to pay us to complete your nursing assignment. You can pay someone to do your nursing capstone paper through our secure payment gateway which accepts credit cards, debit cards, and internet banking. We offer a completely secure payment processing gateway. Once you pay us to do your nursing paper, sit back and relax. Processing and completing your assignment on time will be done automatically by our essay writing team.

Download Your Nursing Capstone Project

Once we receive payment, one of our highly qualified essay writing experts will work on your nursing assignment and complete it within your selected deadline. Once completed, our editing team will verify the quality and relevancy of the content done. They will also ensure that it is plagiarism free. Then, our Instant Grades team will upload it in your student portal with us and send a copy to your registered email address, along with a free "Plagiarism Report" to prove the essay's originality.
The Best Nursing Capstone Paper Writing Service
Instant Grades is the best nursing capstone paper service because our experts offer

plagiarism free assignment

help that is guaranteed to get you excellent grades –

A+ or B minimum

.
In addition, we are the best service because we always deliver high-quality, properly referenced assignments

within your deadline

.
Finally, we are the best capstone paper writing service because we have over

200+ capstone paper writers

who are reliable, trustworthy, competent and have

over 10+ years of experience

helping students write their papers. Our writers are highly qualified and hold BSN, MSN and PhDs in their respective specialties. They have gained experience first as students and then as respected academicians and professionals in nursing.   
9.8/10 Student Rating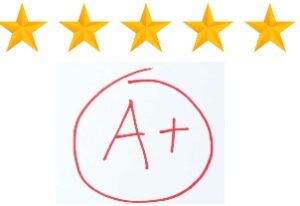 98% of students get As or Bs!
Experienced Nursing Essays Experts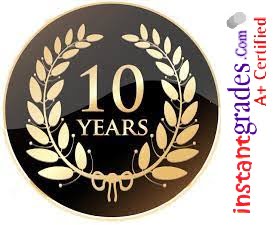 10+ years helping students!
On-Time Delivery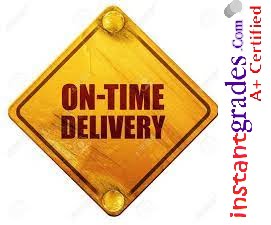 Never miss a deadline!
We are not confined to these unique features. We have a number of other features that distinguish us as a unique, trustworthy, and dependable nursing assignment assistance service. 
Contact us on Whatsapp/Live Chat
Want to know more about Instant Grades' nursing capstone paper writing services? Contact our 24/7 online nursing essays team on live chat or Whatsapp +1 (619)432-0944 and we shall gladly help you out.

Related Content