Need a Nursing Essay on Access to Healthcare ?
Access to healthcare is a critical topic in nursing, and nursing students are frequently assessed on their knowledge of current trends in the area to make sure that they have adequate knowledge of the subject matter. A common source of difficulty for many college students is writing papers on access to healthcare. This is because it necessitates substantial study in order to grasp the primary factors that influence access to healthcare for patients in various healthcare settings.

Four Major Goals of Access to Healthcare
Access to healthcare is a topic that is rapidly gaining traction. It refers to removing barriers that hinder patients from obtaining healthcare services when in dire need. These barriers include poverty, lack of sufficient healthcare personnel, lack of education and know-how, cultural barriers, inadequate infrastructure, corruption, and poor management of healthcare institutions.
Increasing access to healthcare is at the center of focus in government policies nowadays. In 2023 and in the foreseeable future, considerable resources will be committed in order to make substantial changes in policy and practice, conduct impactful research, and provide affordable and reliable healthcare services to a wider populace.
Efforts to increase access to healthcare are aimed at achieving 4 main goals: 
Rational Use

Rational use refers to ensuring that persons in need receive healthcare services that are tailored to their personal needs. Accessing healthcare services should be in a manner that prevents wastage, misuse, and prevents creating an undue strain on healthcare systems. 

Sustainable Financing

Healthcare systems should be funded continuously without gaps. Moreover, they should neither be underfunded or overfunded. Finally, financing healthcare systems should be in an incremental, viable, and feasible manner that does not drain resources. 

Affordable Prices

Access to healthcare services is majorly pegged on the cost. Higher access costs lead to more uninsured people. The cost of accessing healthcare services should be affordable for the citizenry.

Reliable Healthcare Systems

Healthcare systems should be consistently available and provide treatment and solutions that are dependable and grounded in a systematic framework. Reliability increases confidence and trust in a system; thereby encouraging more people to use these healthcare systems.
Why are the best nursing essay writing service?
Instant Grades is the best nursing essay writing service because we write plagiarism free assignments that are guaranteed to score excellent grades – A+ or B minimum (or money back!) and are delivered within your deadline. Moreover, you can get an essay done in as little as 3 hrs!
9.8/10 Student Rating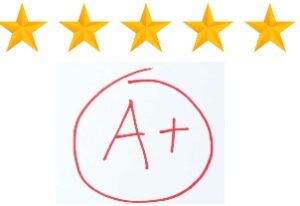 98% of students get As or Bs!
Experienced Nursing Essays Experts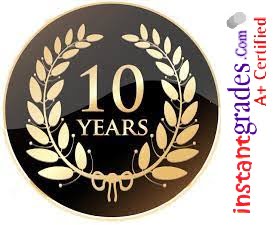 10+ years helping students!
On-Time Delivery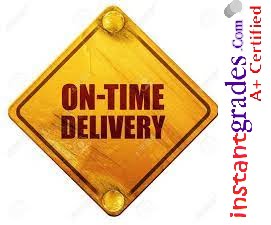 Never miss a deadline!
Why is Increasing Access to Healthcare Important?
Below are various reasons increasing access to healthcare is of utmost importance. Think of these reasons as also reasons why college students need to familiarize themselves with access to healthcare as a topic and conduct research on strategies on how access to healthcare can be accelerated.
Promote Equity

Accessibility to holistic health-care services is a pre-requisite for equitable and high-quality health-care delivery in all settings. By assisting people in navigating the health-care system, offering careful supervision and follow-up throughout the care continuum, concentrating on the whole individual, and delivering assistance that is culturally courteous and appropriate, nurses are perfectly suited to contribute to the improvement of the quality of health-care delivery.

Provide Effective Patient-Focused Care

In order to overcome hurdles to providing effective, patient-centric care, such as structural disparities and unconscious bias, nurses can use a variety of strategies, such as case management, individual care, and cultural tolerance.

Educate and Promote Awareness

When it comes to the existing health-care system, care is frequently fragmented, with processes changing across general and specialist care, as well as between traditional and new care sites. Often, people are unfamiliar with the operations of the health-care system, including where they will obtain care, how to schedule appointments, or the different types of clinicians with whom they interact with. Patient education is essential, but patients may not comprehend why all of the clinicians in all of the venues where they receive treatment should be informed more about services they receive and the concerns that have been recognized in order to maintain seamless, continuous, high-quality care. It is possible that social variables impacting individuals with various health requirements will have a negative impact on their capacity to receive appropriate health care.
Strategies to Increase Access to Healthcare
Care management, coordinated care, and transitional care are all actions that nurses conduct as part of a health care team in order to reduce fragmentation, increase communication, and improve the overall quality and safety of care provided. A care management strategy is particularly critical for persons who have complicated health and social requirements, as they may require care from many providers, medical follow-up, prescription management, and assistance in meeting their social needs, among other things.
    Care Coordination and Management Strategies

It is possible to achieve seamless care through the use of care management, which is a collection of actions aimed to "improve care coordination, remove waste and inefficiencies, minimize the need for costly healthcare services, and encourage patient involvement in self-care." Care coordination, transitional care, and welfare services are some of the elements of care management.
According to the definition, care coordination is "the deliberate planning of patient care procedures between two or more people (including the patient) participating in a patient's care in order to assist the appropriate provision of healthcare services." Access to health care is required both to overcome systemic challenges such as segmentation, communication breakdown and billing/cost inefficiencies and to expand access.

    Transitional Care

Transitional care comprises organizing care for people who are transitioning between different sites or levels of care, as well as offering navigation, management, treatment adherence, and education services to those who are transferring. These nurse-centered care models, such as the Transitional Care Model created by Mary Naylor and the Care Transitions Intervention established by Eric Coleman, are well-known for their focus on the mostly distorted shift from an inpatient hospitalization to follow-up ambulatory care. In both models, individuals with severe illness are involved from the time of hospitalization to the time of discharge. A registered nurse or team is employed to "oversee clinical, emotional and social, restorative, nutritional, and pharmacy requirements; teach individuals about medications, self-care, and symptom identification and management; and promote physician appointments." Both programs help to reduce readmissions and expenditures.

    Social Care and its role in Access to Healthcare

The integration of social care into health-care delivery models has created critical roles for nurses in the coordination of care across providers and settings and the collaboration with other experts and professional resources to ensure the health of people with multiple health and social needs.  Nurses are essential in the performance of these care management responsibilities. Provide coordinated care, develop care plans based on a person's needs and preferences, educate people and their families in healthcare setting and during discharge are all functions that nurses perform on a regular basis. They also facilitate consistency of care for patients throughout all settings and providers.
How to Write an Excellent 750 Words Essay
In order to develop an excellent access to healthcare essay for an online class, college students are encouraged to follow the tips below. These 7 tips have been provided by our access to healthcare essay writing experts.
If you follow these superb tips to the letter, we assure you that you will pass with an excellent grade in this class. If you need help writing a plagiarism-free essay for this class that will guarantee that you pass with an excellent grade –  A+ or B minimum; or money-back! -, contact our experts on Whatsapp. 
Tip 1: Write an essay that is at least 750 words long.

An access to healthcare essay entails 3 major sections: introduction, the body paragraphs, and a conclusion. We recommend that you write at least 7 paragraphs such that the essay has an introduction paragraph, 5 body paragraphs each reinforcing a major point, and a conclusion paragraph highlighting the major points made in your essay.

Tip 2: How to Write an Introduction.

An introduction section is very important as it draws the reader's attention to the content that you will be writing about. Of course, your topic's specialty is pre-selected and narrowed to access to healthcare and may include sub-categories such as how to increase access; strategies that should be implemented; or the goals of promoting access to healthcare.

Tip 2a. Start by defining access to healthcare as a broad topic and then narrow down to your specific topic.

Tip 2b.: End the introduction with a thesis statement/ statement of purpose.

For example: Increasing access to healthcare is becoming increasingly necessary due to the need for high-quality, patient-focused care.

Tip 3: Writing Body Paragraphs

When writing a 750 words long college essay, you will need 5 body paragraphs.

Tip 3a.: Each body paragraph should have a major point supported by two minor points.

Tip 3b.: Minor points should include evidence, or a credible source, or facts and figures, or statistical data.

Tip 4: Major Points that Answer the Thesis.

Your 750 words college essay is based on a topic which you use to generate a thesis. Therefore, the general theme of your paper is based on the thesis. The purpose of writing such an essay is to validate the thesis by providing credible and factual information.

With the the thesis in mind, your 5 major points for each paragraph should be inter-related and aimed at validating your thesis. College students should then find at least 2 supporting points for each of these major points.

Tip 5: Writing a Conclusion

The last paragraph in your access to healthcare class essay is of course your conclusion. Provide a highlights or summary of your major points in this section. In addition, you can end your conclusion paragraph by posing a question that triggers the need for further research or critical thinking.

Important tip: Do not introduce new information, data, evidence, or points in this section.

Tip 6: Add References

It goes without saying that all academic papers must be properly referenced. This ensures that students turn in a plagiarism-free assignment and pays homage to authors whose works you have referred to or used when preparing your access to healthcare essay.

List at least 3 peer-reviewed references in the bibliography section for your college essay.

Refer to the formatting guidelines stipulated in your course syllabus or rubric for this nursing class and find out if the essay should be in APA, MLA, Harvard, Chicago, IEEE, or other format.
Sources cited should be listed in alphabetical order. Refer to our guides on referencing in any citation style if you need help or clarification.

Tip 7: Proofread and Edit your Draft Severally

Once you finish writing a draft, proofread your paper in order to edit out grammatical and syntax errors. Moreover, ensure that the content is at par with your course outcomes or learning objectives and meets advanced nursing practice guidelines.
Once done with editing out these errors, run your paper through a plagiarism checker before submitting it in order to ensure that it is plagiarism-free.

How much does it cost to write your nursing essay?
Instant Grades nursing essay help service prices start at $12 for a deadline due in 30 days or more. Prices rise steadily as the time you need your thesis done by reduces.
    Nursing papers due in 20 days cost $15 a page

    Nursing papers due in 10 days cost $16 a page 

    Nursing papers due in 7 days cost $18 a page 

    Nursing papers due in 3 days cost $20 a page 

    Nursing papers due in 24 hours start at $24 a page 

    Nursing papers due in 12 hours cost $28 a page 

    Nursing papers due in 8 hours cost $36 a page 

The Best Nursing Essay Writing Service
    Instant Grades is the best nursing essay writing service because our experts offer

plagiarism free assignment

help that is guaranteed to get you excellent grades –

A+ or B minimum

.
    In addition, we are the best essay writing service because we always deliver high-quality, properly referenced assignments

within your deadline

.
    Finally, we are the best essay writing service because we have over

200+ essay writers

who are reliable, trustworthy, competent and have

over 10+ years of experience

helping students write their papers. Our writers are highly qualified and hold BSN, MSN, and PhDs in their respective specialties. They have gained experience first as students and then as respected academicians and professionals in nursing.   
Related Content